What needs to change to ensure a livable future for all? If we know what is currently harming people and the planet, we are closer to figuring out how best to take action. As we explore the multiple, interconnected and wide-scale changes needed, we also get closer to the next step in the KTCC process - actions and solutions
In the KTCC Toolkit we ask, "What activities contribute significantly to our emissions? Where should we be taking action?" You can pick and choose from the emissions graphs, maps and quotes on pgs. 14-23 in the presenter slides (supported by talking points on Pg.19-27 in the facilitator guide), to explore these questions with your group.
In general, the areas emissions need to come down in are:
Industry (including oil and gas)
Transportation
Buildings
Agriculture
Electricity/Energy
Waste
Other areas not always directly accounted for include the Stuff we buy and use, Land Use (i.e. deforestation), Airplanes and the Military.
In fact, many things need to shift and change to safeguard a livable future, one in which everyone has adequate shelter, clean air, ample food and fresh water. A future where all living beings can thrive, one that protects health and wellbeing for all. Explore some more Ways of Looking at Change as well as the toolkit resources below.
---
Emissions - Where do emissions come from?
If you can find some pictures or examples that represent your country, state/province and locality, that's a great way to make the conversation relevant to your attendees. Pictured below, a few images from the Canada, Ontario, Toronto version found in the KTCC Toolkit.
---
Global Perspectives and Climate Justice
Also pictured below, a more global perspective found in the KTCC Toolkit.
Image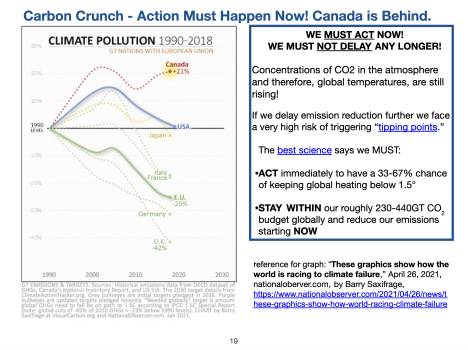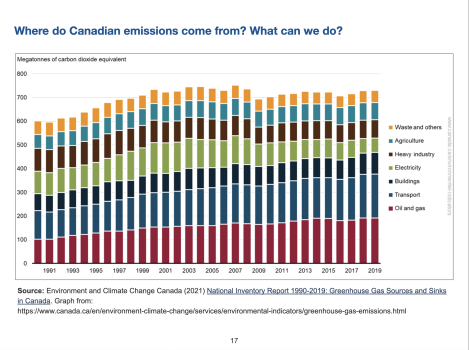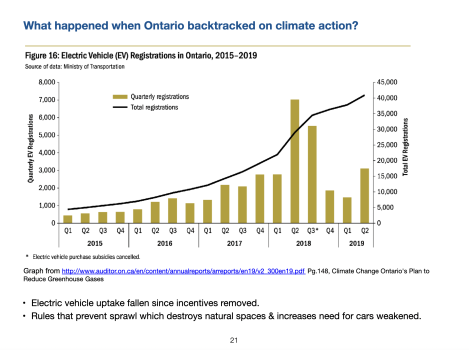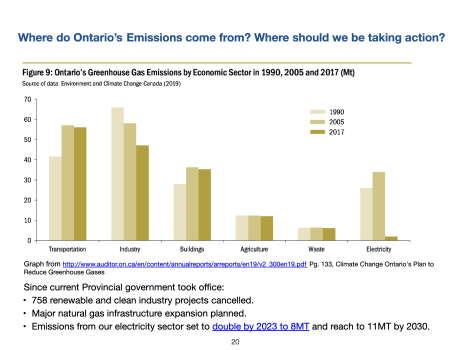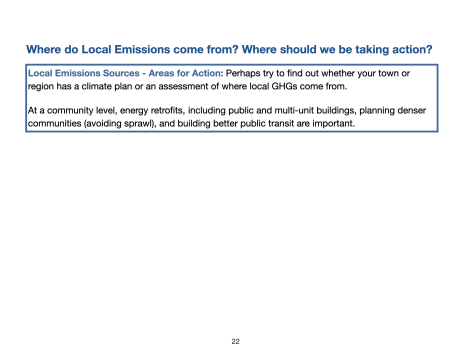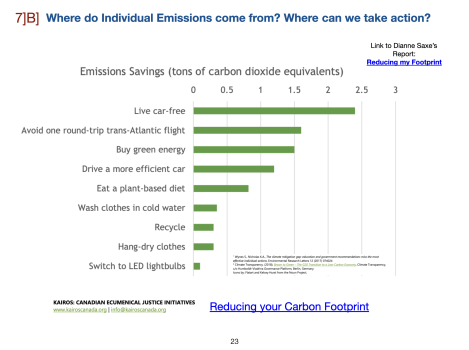 Image