At the heart of the KTCC process is an interactive section where people can share ideas, generate discussion and imagine a better world. Here, the group can brainstorm, engage and learn from each other.
Quadrant Exercise
The suggestion in the KTCC Toolkit, on pgs. 24-25 of the presenter slides, supported by pages 28-31 in the facilitator guide, is to lead what we call a Quadrant Brainstorm, ideally capturing suggestions as they come up and finding connections between quadrants.
We suggest you start by asking the following questions or a variation of them. Then, capture the ideas the group shares or suggest some answers yourself. You could try writing in a screen-shared document or have attendees use chat.
Questions:

What actions on all levels do we need to adequately address the climate emergency and ensure a livable future for all?
What do we need put in place to create a greener, healthier and just future, one that ensures we leave no one behind?
See quadrant exercise visuals below for some examples and ideas....
---
You could finish the brainstorm with a few visioning questions for the exercise "How do we Build a Better World?" Some examples:
What does a good, low-carbon future look like to you?
How do we build a new, positive story about the future?
What gives us hope?
How might we make a low-carbon future work best for everyone?
Find more potential questions on Pg. 31 of the Facilitator Resources. Visual example below.
---
Inspiring Ongoing Actions and Solutions
See ClimateFast Action on youtube! The Actions and Solutions Playlist. Also, find some ideas on Pg. 27-30 of the presenter slides and Pg. 34-37 of the facilitator resources.
Image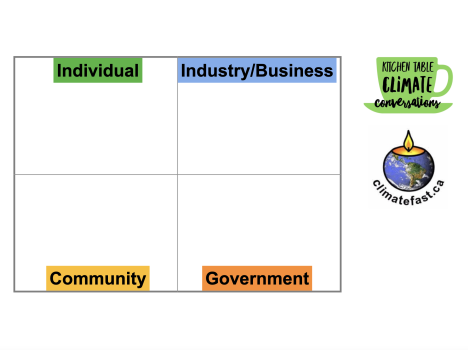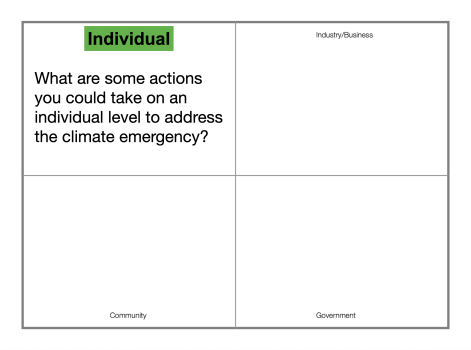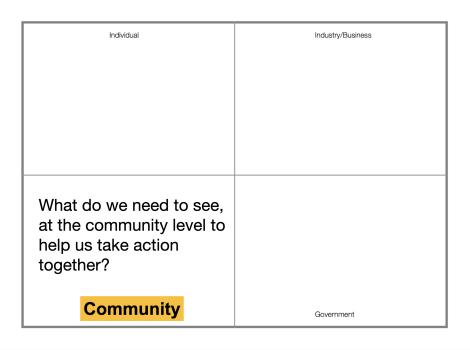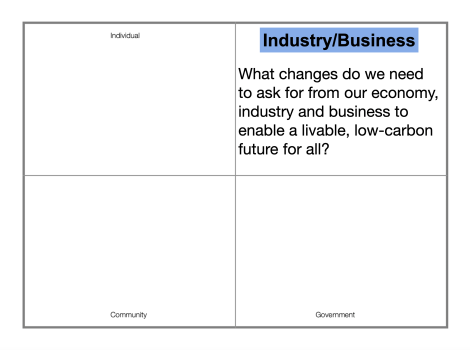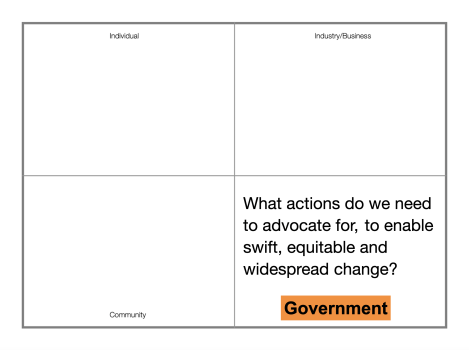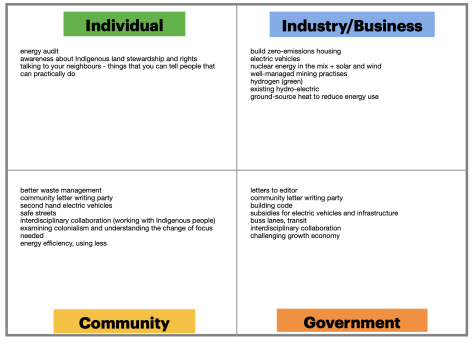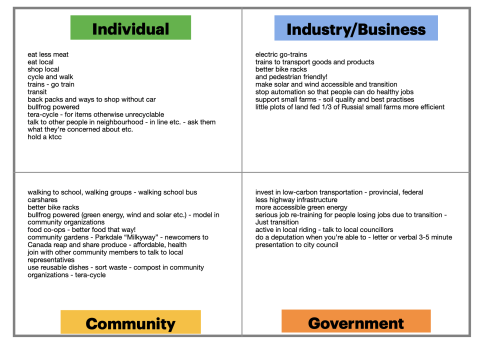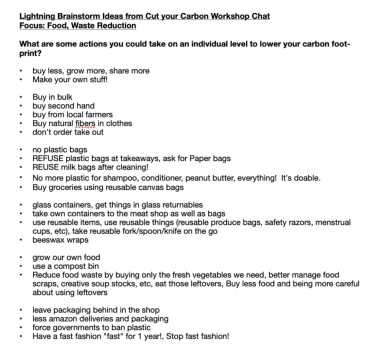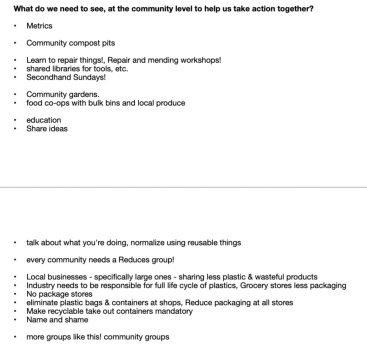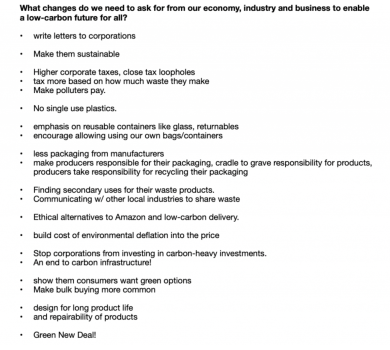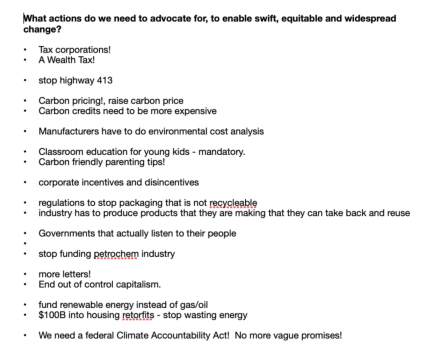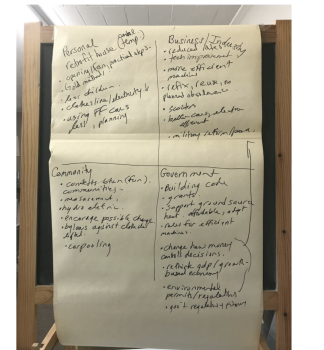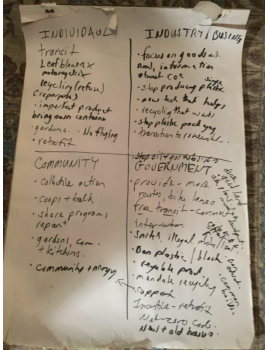 Image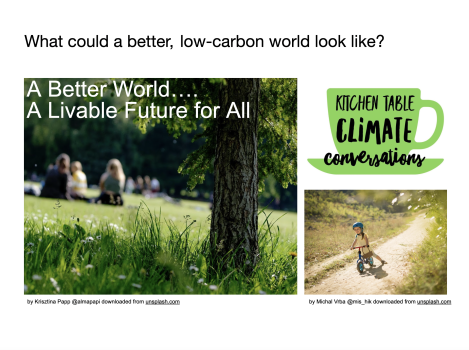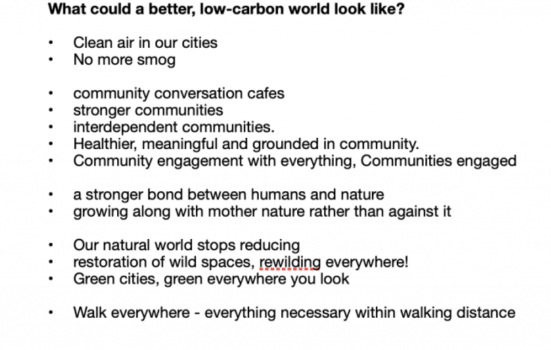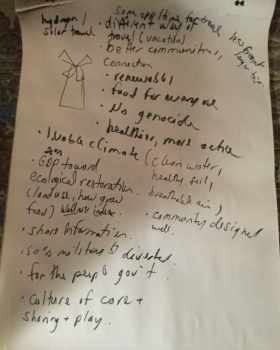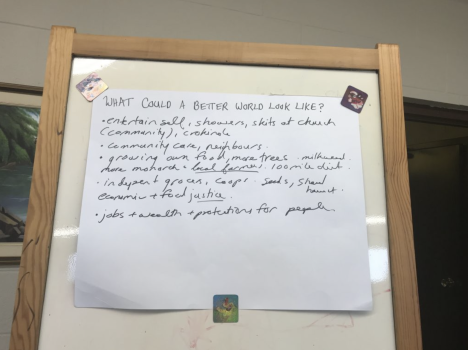 Some more initiatives to check out! Project Drawdown presents many possible solutions! Indigenous Climate Action's range of informative webinars. Fridays for Future Toronto Instagram for thoughtful and engaging posts. Shake up the EstablishmentResources for informed political action on climate change. Yes! Magazine for a good selection of analysis and ideas.