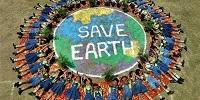 Fight Back Against Bill 23 & 39
Monday, 28 November 2022 at 12:30 PM 
1832 Weston Road - Toronto, ON M9N 1V8 map
Right now we are very concerned about the implications of Bill 23 both for our city and for the province as a whole. Bill 23 will have a huge impact on Toronto, including:
loss of $230 million in revenue needed for infrastructure and city services, primarily from lost development charges,
loss of security for renters through the removal of tenant protections.
the gutting of green building standards
cutting in half the amount of parkland that developers are required to allocate to support new developments
the destruction of farmland that provides food security
the loss of the wetlands and greenbelt lands that protect the city from flooding and conserve biodiversity
the elimination of the powers of Toronto conservation authorities to assess environmental impacts..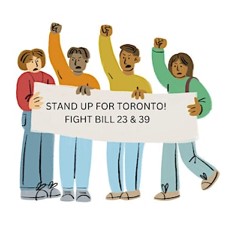 While affordable housing is needed, Bill 23 will not build the needed housing in the places where it is needed. Indeed, it will reduce funds required to build affordable housing and eliminate protections for renters. Rather than sprawl, we need intensification in urban areas within Toronto's boundaries.
The climate implications of Bill 23 will take us backwards, with increased carbon emissions due to commuting and the loss of natural carbon sinks. And it will make it impossible for the City to fully implement its award-winning TransformTO Net-Zero Strategy.
So we are mobilizing a rally in York S. Weston to bring our concerns to the attention of Mike Ford and his staff. Please join us!